The first step when you have pain, numbness, or tingling in your fingers is to visit a doctor to receive a proper diagnosis so you can receive the proper treatment. It is important that you start with the most conservative approach and then progress to more invasive procedures if needed. This approach obviously doesn't apply in emergency situations where it is important to get to a hospital right away and is outside the scope of this article.
The only conservative care system in the world that trains doctors in the assessment, diagnosis and treatment of adhesion and nerve entrapment is the Integrative Diagnosis system. Dr. Phipps of Phipps Soft Tissue and Spine is a full body Integrative Diagnosis provider in the Western NY/Buffalo area that has the skills and knowledge to assess and treat this for you (contact us).

If you live outside of Western NY then go to the Integrative Diagnosis find a provider page to find a provider near you. Most cases will be managed fully with this type of care so you can move on with your life and live symptom free.
In more sever cases, imaging like MRI or nerve conduction studies may be required to grade the severity and exact location of your problem. If your primary diagnosis is carpal tunnel syndrome then you may need to consult with a surgeon, especially if you are not responding to conservative care. Dr. Phipps or your Integrative Diagnosis provider will be able to determine when you need to consult with a surgeon or a neurologist.
Surgery is always the last option and only considered in chronic cases that do not respond to conservative care. The surgeon will be able to answer all your questions about the risks associated with carpal tunnel syndrome and the success rates. When you have been evaluated and conservatively treated by an Integrative Diagnosis provider, you can be confident that the other potential causes of your symptoms have been treated and ruled out, making surgery a good option if it comes to that. Pictured below is what the incision site will look like after carpal tunnel surgery.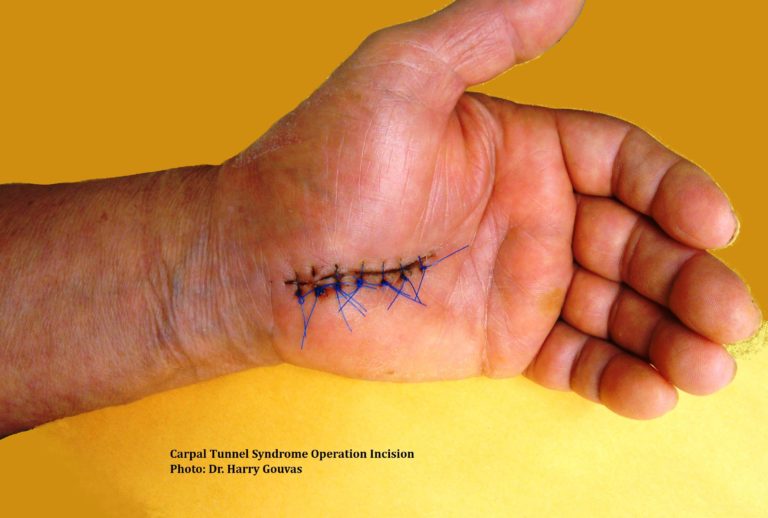 Don't go under the knife until you have been fully managed by Dr. Phipps or an Integrative Diagnosis provider.
GET RELIEF NOW
To schedule an appointment, please call us at (716) 629-3100 or take advantage of our convenient online form.
*Please note that every patient is different. The content and tips displayed on this page are for educational purposes only, and do not substitute for medical advice. Please consult with a medical or healthcare provider, such as Dr. Phipps, for specific diagnosis and treatment advice. Williamsville, NY 14221 Chiropractor